Welcome to M.D.Rossiter Wallpaper Hangers Website.
We are a family run business based in the South West of Sydney NSW
and have been hanging wallpaper all over Australia for more than 20 years.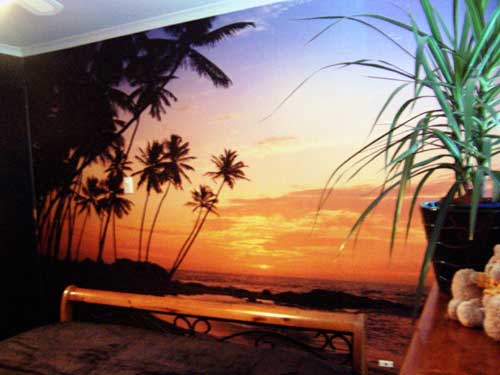 Wallpaper is making a huge comeback in Australia.
The fabulous textures, colours and complex designs made overseas are much
different from the 70's wallpaper we all vividly remember.


Today's murals and decorative wall coverings made of paper, vinyl and fabric are widely used by Australian interior designers in residential homes to add a touch of sophistication. Wallpaper looks stunning alongside paint as a feature wall or below a chair rail. On a practical level around the home, wall fabrics can act as a soundproofing agent on ceilings and walls… great for the home cinema room!


The tourism industry gives hotels a higher star rating when wallpaper has been hung because it adds class. The practical benefit of its use in clubs, pubs, motels, restaurants and shopping centres is that the thicker textiles are much more durable than paint and can withstand longer periods of high traffic.